Retirement Homes in Toronto
It's only natural that the most populous city in Canada is also one of the best places to find quality retirement residences. With its prime location on Lake Ontario and its status as the nation's biggest metropolis, Toronto is a vibrant city and greenspace to call home for seniors.
Senior living in Toronto
Chartwell has three seniors' residences in Toronto: The Sumach by Chartwell, Chartwell Avondale, and Chartwell Grenadier. The Sumach by Chartwell is just north of Corktown and east of the Don Valley Parkway in downtown Toronto's revitalized east end. Chartwell Avondale is located on Queen Street East between Leslie Street and Hastings Avenue in the heart of Leslieville. Chartwell Grenadier is located on Bloor Street West in the High Park neighbourhood, across the street from its namesake park.
List of Chartwell retirement homes in Toronto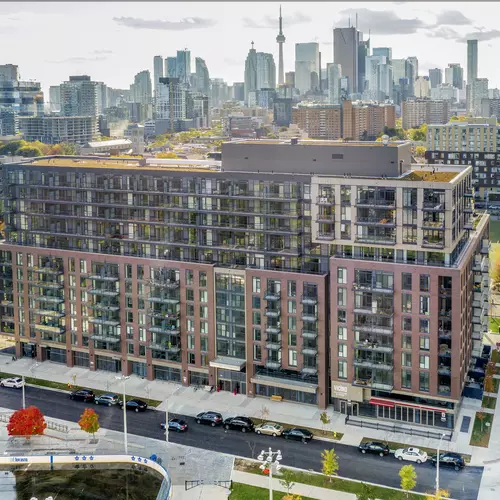 Ask about our competitive pricing
146 Sumach Street
Toronto, Ontario
Living Options
• Seniors Apartments
• Independent Living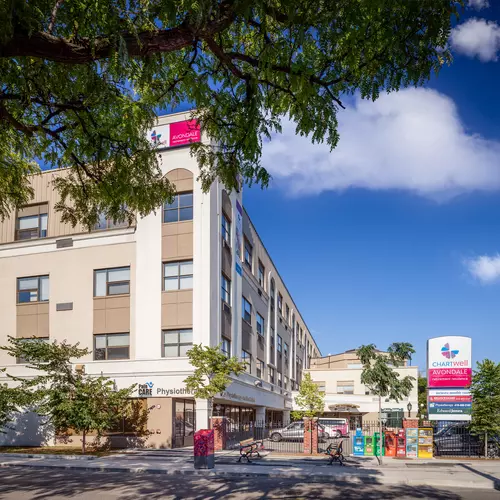 1238 Queen Street East
Toronto, Ontario
Living Options
• Independent Living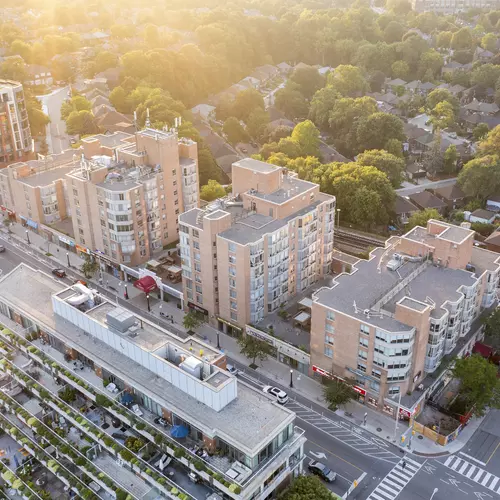 Ask about our limited-time offer
2100 Bloor Street West
Toronto, Ontario
Living Options
• Independent Living
• Assisted Living
The Sumach by Chartwell
The Sumach by Chartwell is a new 12-storey building in Toronto's revitalized Downtown East, with shopping, dining, culture, recreation, and transportation mere steps outside of the residence. A new concept of retirement living, The Sumach by Chartwell offers spacious apartments with city and CN Tower views, flexible à la carte services, and casual amenities and social events for vibrant community living. Residents have the freedom to build their own package of convenient services according to their lifestyle and budget, as well as choose their ideal accommodations: studio, one-, one-plus-den, or two-bedroom apartments, as well as seniors' townhomes.
Chartwell Avondale Retirement Residence
Chartwell Avondale residents calls the dynamic, family-friendly neighbourhood of Leslieville home. It's a quaint neighbourhood in the east end of Toronto close to Queen Street and home to many small businesses, coffee shops, boutiques, and bakeries that offer the best of city living. It's also a convenient place to live to get around—with accessible transit options close by—and a beautiful space to explore thanks to Woodbine Beach and views of the Toronto skyline. You'll find Chartwell Avondale is a warm and inclusive retirement home that feels like a small village, offering a personalized experience delivered by longstanding staff to enrich your every day experience.
Chartwell Grenadier Retirement Residence
Located in High Park at the cross section of the Junction and the Kingsway, Chartwell Grenadier offers the best of city living in Bloor West Village. You'll find the retirement home surrounded by bakeries, delicatessens, cafés, and restaurants, alongside the amenities you need like banks and grocery stores. Exploring High Park itself has never been easier, and residents love the abundance of green space.
Offering independent living and assisted living, Chartwell Grenadier is a continuum of care residence where you can get the support services you need to feel your best each day. Friendly and caring staff are there to make your life better, and also deliver great on-site activities like clubs, gardening, art classes, and day trips, as well as the convenient services you expect in a seniors' residence.
Senior care levels in Toronto
Chartwell's retirement communities in Toronto offer independent living with flexible care services, dedicated assisted living neighbourhoods, and seniors' apartments and townhomes. This means you or a loved one can benefit from valuable services like nutritious and delicious dining, engaging activities, on-site amenities, and conveniences like housekeeping, laundry, and transportation. Additionally, you can select from a list of à la carte care services or all-inclusive care packages that serve your specific needs and budget. As care services can be added or removed according to your unique situation, you're empowered to only receive assistance with the aspects of daily support you desire while you comfortably age in place.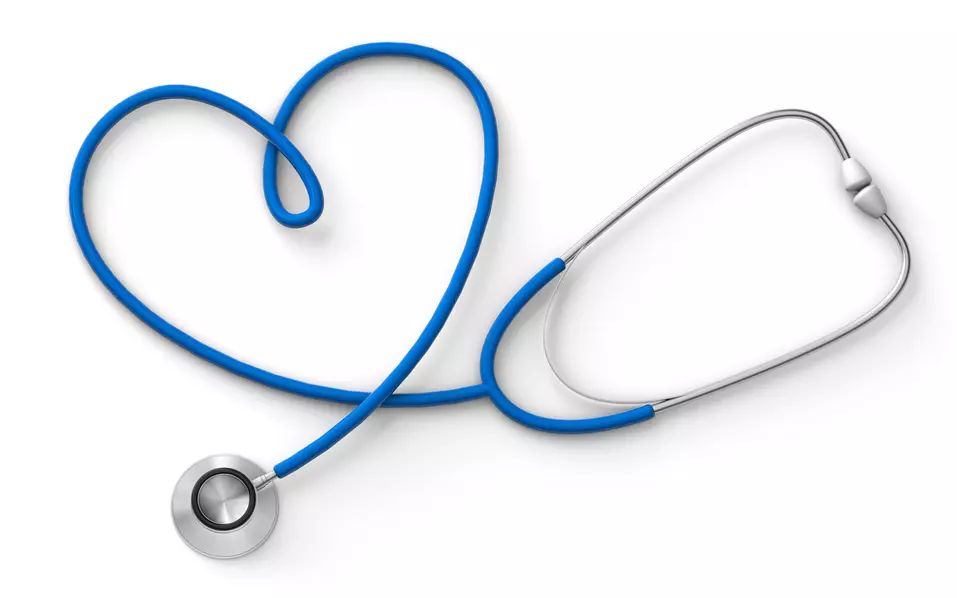 Find the best retirement residence in Toronto for you
If you're ready to embrace a retirement living lifestyle in Toronto and want to learn more about our options in the city, fill out our form today. We will reach out to help you find the best retirement home for your unique needs, answer your questions, and help you book tours at the Chartwell residences you're interested in.
Retirement living in Toronto
The amenities and services in Toronto are second to none for older adults. In addition to great shopping, restaurants, and transit, you or a loved one can also benefit from the area's numerous senior centres, state-of-the-art healthcare facilities and hospitals, and array of cultural and artistic outlets. For example, the Toronto Symphony Orchestra, Ripley's Aquarium, the Royal Ontario Museum, and the Famous People Players Dinner Theatre are all venues that provide hours of fun.
Many Toronto residents make it a point to enjoy the gorgeous parks and recreational activities located within city limits too. Not only are there several professional and amateur sports franchises that provide entertainment at venues like the Roger's Centre or Scotiabank Arena, but spots such as Centre Island, High Park, and Toronto Island Park provide the perfect place for relaxation too.