Retirement Homes in Brockville
Brockville is conveniently found between Toronto (three and a half hours) and Montréal (two and a half hours) and just a short stretch from Ottawa (one and a half hours). It's in the Thousand Island region and, in fact, is known as the City of the 1000 Islands, located on the shore of the St. Lawrence River. This makes it a picturesque town to call home for people searching to senior living.
Senior living in Brockville
Chartwell has two seniors' communities in Brockville: Chartwell Rosedale and Chartwell Wedgewood. Overlooking the picturesque St. Lawrence River in Brockville, Chartwell Rosedale is a beautiful bungalow-style retirement residence on County Road 2 just a few minutes away from hospitals, pharmacies, and shopping centres. Chartwell Wedgewood on King Street West is in the heart of downtown Brockville, overlooking the serene shores of the St. Lawrence with an abundance of walkable amenities on the residence's doorstep.
List of Chartwell retirement homes in Brockville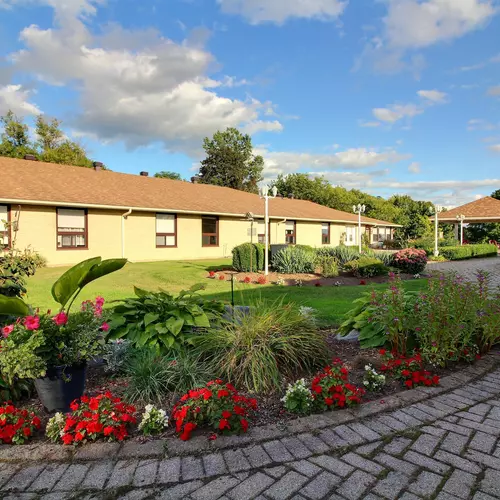 Book a complimentary meal with us
1813 County Road 2 East, RR 1
Brockville, Ontario
Living Options
• Independent Living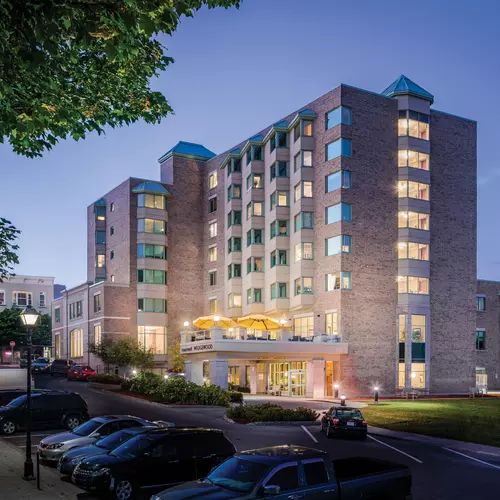 Book a complimentary meal with us
15 Market Street East
Brockville, Ontario
Living Options
• Independent Living
• Assisted Living
Chartwell Rosedale Retirement Residence
Imagine waking up in a cozy retirement community that feels like home. You then enjoy a hearty breakfast in the dining room or in the serenity of the courtyard. At Chartwell Rosedale, you'll find a harmonious balance between city living and naturescapes. After strolling leisurely by the St. Lawrence River or by Ferguson Falls, you make your way back to your charming studio or spacious one-bedroom suite, where you'll find a full complement of on-site amenities, engaging optional activities and outings, and the right amount of care support for you.
Chartwell Wedgewood Retirement Residence
Quiet elegance and a relaxed atmosphere are how best to describe Chartwell Wedgewood. Surrounded by the natural beauty of the St. Lawrence's northern shores and Brockville's historic architectural charm, Chartwell Wedgewood residents truly enjoy the best of both worlds. Inside the retirement home, there's more reasons to smile. There's an arts and crafts studio, fitness centre, therapeutic pool, movie lounge, and beautifully landscaped gardens and outdoor patios with views of the river. And after a well-spent day, you can unwind in our Nautical Bar and Lounge too.
This elegant retirement community also offers independent living and assisted living services and well-appointed suites in studio, one-, and two-bedroom layouts.
Senior care levels in Brockville
Chartwell's retirement communities in Brockville offer independent living with flexible care services, as well as assisted living services for seniors who need significant daily support to live well. This means you or a loved one can benefit from valuable services like nutritious and delicious dining, engaging activities, on-site amenities, and conveniences like housekeeping, laundry, and transportation. Additionally, you can select from a list of à la carte care services or all-inclusive care packages that serve your specific needs and budget. As care services can be added or removed according to your unique situation, you're empowered to only receive assistance with the aspects of daily support you desire while you comfortably age in place.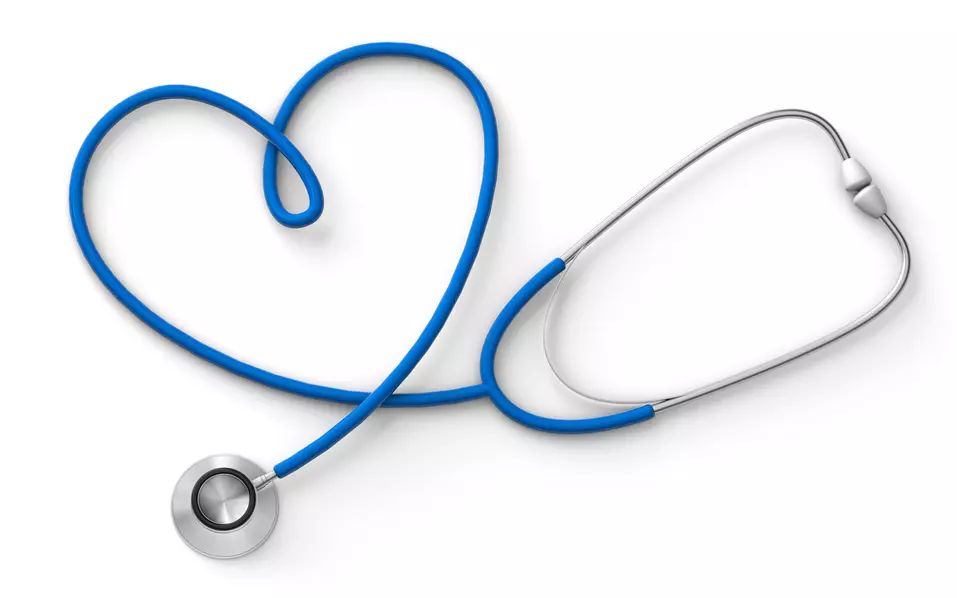 Find the best retirement residence in Brockville for you
If you're ready to embrace a retirement living lifestyle in Brockville and want to learn more about our options in the city, fill out our form today. We will reach out to help you find the best retirement home for your unique needs, answer your questions, and help you book tours at the Chartwell residences you're interested in.
Retirement living in Brockville
Brockville is a great place for retirement living, offering a walkable city with all the services and amenities that senior communities appreciate, including a local hospital and an historic and vibrant downtown featuring breweries, cafés, and restaurants. Brockville events and programming include plenty of festivals and celebrations, and the waterfront proximity means special presentations (like the River of Lights) are stunning.
Brockville is surrounded by nature reserves and parks that offer up a slice of the great Canadian outdoors just outside of the city's core, and living along the St. Lawrence River adds beauty to senior living. For the more historically minded, Brockville is home to the first railway tunnel in Canada and plenty of historical sights, museums, and structures.