Retirement Homes in Barrie
Located on the western shores of Lake Simcoe, Barrie is just over an hour away from Toronto and part of the southern-Ontario based Greater Golden Horseshoe. Barrie has grown tremendously in recent years, making it a perfect place to call home for senior living.
Senior living in Barrie
Chartwell has two seniors' residences in Barrie: Chartwell Whispering Pines and Chartwell Allandale Station. Conveniently located near Highway 400 on the way to cottage country, Chartwell Whispering Pines is on Letitia Street near Anne Street North, close to a variety of amenities within walking distance, from shopping and restaurants to grocery and coffee shops. Overlooking the shores of Lake Simcoe, Chartwell Allandale Station on Yonge Street is a new and vibrant retirement residence in the heart of south Barrie, nestled within walking distance of coffee shops, restaurants, and department stores.
List of Chartwell retirement homes in Barrie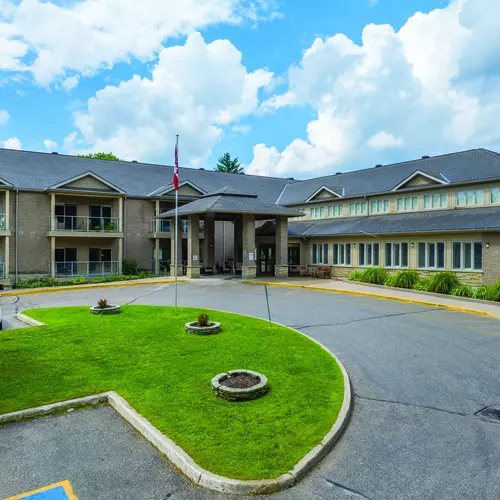 140 Letitia Street
Barrie, Ontario
Living Options
• Independent Living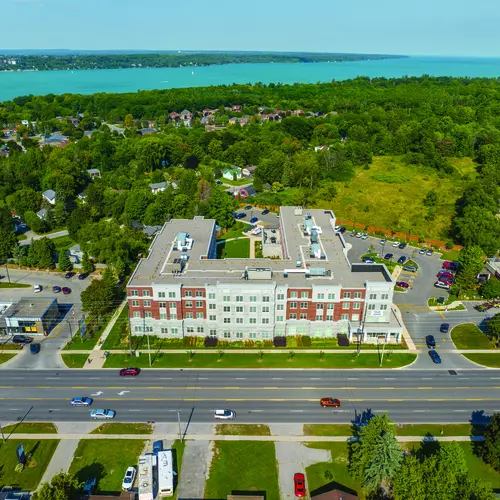 357 Yonge Street
Barrie, Ontario
Living Options
• Independent Living
• Assisted Living
Chartwell Whispering Pines Retirement Residence
With a strong local reputation in picturesque Barrie, Chartwell Whispering Pines is a lively retirement community featuring bright and spacious studio and one-bedroom suites—many with great views—and an open-concept feel. The retirement home truly feels like home as it's welcoming and inclusive, and you'll often find residents enjoying engaging social and recreational experiences or involved in their local community with a charitable giving project. You can also head to beautiful downtown Barrie, where you can explore upscale boutiques, great restaurants, many waterfronts, and sunset-watching over beautiful Lake Simcoe.
Chartwell Allandale Station Retirement Residence
With an array of modern on-site amenities to choose from, Chartwell Allandale Station is a retirement home that has everything you need. Dine in the elegant dining room, host friends and family in the private dining room, or settle down for a light snack in the café. The seniors' residence also has a range of optional recreational experiences that take place in the exercise room, heated saltwater therapeutic pool, and movie theatre. Whether you choose a spacious one-bedroom, one-bedroom-plus-den, or two-bedroom suite with walkout patios, large windows, and kitchenettes to call home, you'll experience the fulfillment you deserve.
Senior care levels in Barrie
Chartwell's retirement communities in Barrie offer independent living with flexible care services, as well as assisted living services for seniors who need significant daily support to live well. This means you or a loved one can benefit from valuable services like nutritious and delicious dining, engaging activities, on-site amenities, and conveniences like housekeeping, laundry, and transportation. Additionally, you can select from a list of à la carte care services or all-inclusive care packages that serve your specific needs and budget. As care services can be added or removed according to your unique situation, you're empowered to only receive assistance with the aspects of daily support you desire while you comfortably age in place.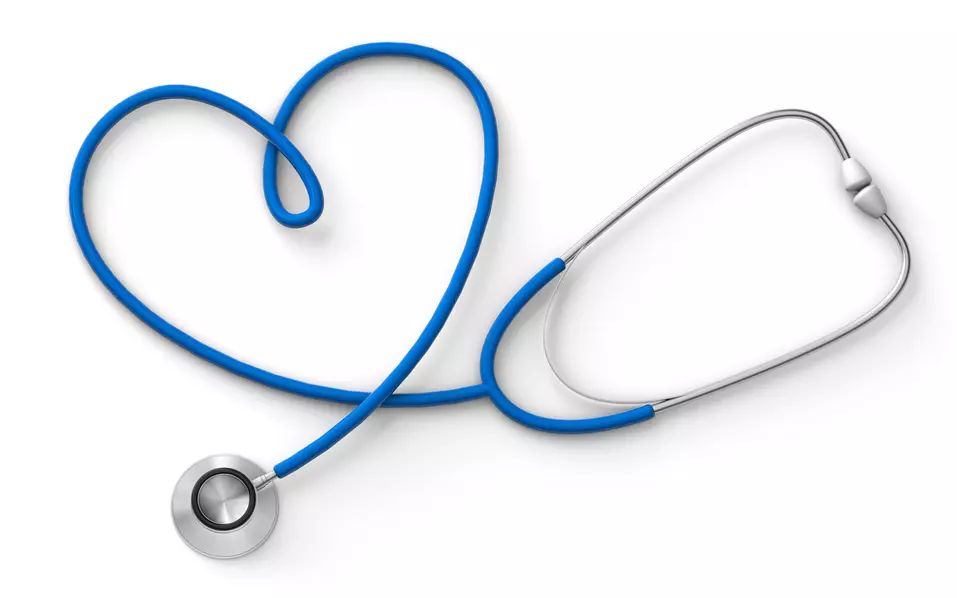 Find the best retirement residence in Barrie for you
If you're ready to embrace a retirement living lifestyle in Barrie and want to learn more about our options in the city, fill out our form today. We will reach out to help you find the best retirement home for your unique needs, answer your questions, and help you book tours at the Chartwell residences you're interested in.
Retirement living in Barrie
Barrie is central Ontario's go-to waterfront city, and the waterfront itself is a major attraction for residents and visitors alike. Expect to find more than five kilometers of parks and beaches along the shore that connects Barrie's downtown core to Lake Simcoe, and take part in walking tours, trails, Kempenfest, and view a few local attractions.
Senior communities are supported by recreational activities and programming that celebrate retirement living, including a local choir (the Parkview Singers) and a host of fitness classes. Expect to find great dining experiences, shopping at local boutiques and spacious malls, and a happening downtown on Barrie's Dunlop Street that offers cafés, dining, and dancing, depending on your interests.