Getting the right amount of physical activity is important for your health and well-being no matter your age. It can reduce stress, provide strength for the heart and lungs, increase energy levels and improve your overall outlook on life, according to Health Canada. As a senior, it's important to get the right amount of physical activity so you lead the positive, healthy and independent lifestyle you desire during your retirement years.
For adults aged 65 and older, the Public Health Agency of Canada suggests getting at least two and a half hours of moderate to vigorously-intense aerobic activity every week. However, it's important to try to spread exercise activities out into 10- to 30-minute sessions across that time. Also, try to spend at least two days focused on muscle and bone strengthening activities to take complete care of your entire body.
Here are some other ways to stay physically active and engaged:
"Grab a friend and go for a stroll."
1. Take a stroll
If going to the gym isn't quite your style, the Heart and Stroke Foundation recommends grabbing a friend and strolling the halls of your retirement residence or exploring your local neighbourhood. Not only can you get your physical activity in for the day, you'll also be in good company, which is another way to benefit your overall well-being.
2. Join a club
If you're bored with your usual workout routine, consider trying something new! Joining a walking or gardening club is another great way to get in your physical and social activity for the day. It's an easy way to make new friends and perhaps acquire a fun hobby along the way.
3. Get dancing
Do you want to get up and get moving, but have a hard time finding motivation? Put on some music and start dancing! According to Everyday Health, dancing can help improve seniors' balance and gait. It's an uplifting activity that lets you be yourself while getting your cardiovascular exercise in for the day.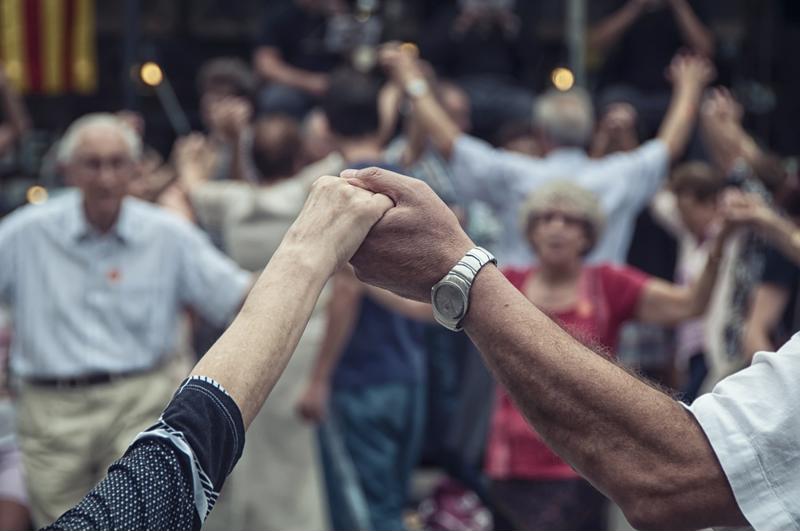 4. Go shopping
Walking around your community is an excellent mode of exercise, but think about the grounds you can cover at a mall or shopping center! Next time your retirement residence schedules an outing—whether it's at a mall or a park—make sure to sign up. This is an easy way to get your exercise in for the day and you can get a little shopping done, too!
Chartwell Retirement Residences believes that active living is a critical component in helping seniors maintain their overall health and well-being. They make it easy for their residents to remain physically active as well as socially engaged through their LiveNow programming. Not only are there a number of fun activities and clubs that enable seniors to get up and moving—including their Rhythm 'n' Moves exercise class—but also plenty of outings for residents to enjoy. For more information on what's offered, click here.